Existing Market & Environment
Agricultural chemicals, consumables, household, building materials, auto parts, digital products...
Due to the explosive growth of population, ever-expanding scale of urbanization, ever-changing customer base and their increasingly demanding requirements, growing global climate and natural resource issues, the consumer product (CP) industry is facing market situation, channel challenge and new pressure on business model innovation that are constantly changing. The emergence of powerful consumer groups, steadily growing consumption and fierce competition from own brands require CP industry not to make any management mistakes while keeping tack of customers, managing supply chain efficiency and collaborating with channel partners.
Under the influence of new technologies, the way through which consumers and brands communicate and interact with each is incessantly changing. Agile innovators have developed brand new business model, service and products, completely changed the pattern of CP industry and also customers' expectations using these technologies. In the world of business sustainability, CP companies must respond to these changes. Whichever domain you focus on, the winner of the CP industry for the 21st century will always be those who can effectively grasp their market, channels and business model, possess and make the most of the following five key competencies: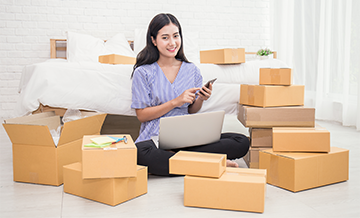 • Global localization - Balance the relation between local market demand and the efficiency of global/standardized operation;
• Differentiation - Properly allocate their assets and process to create continual differentiation advantage
• Information Integration - Integrate their information and drive their business forward with insights
• Innovation - Create and product products that are beyond customers' expectations
• Customer-Oriented - Look for new ways to establish connections with their customers.
What can WinSafe do
The physical world and the digital world continue to fuse together. In this context, seamless shopping - truly achieve full channel. Mobile and social interaction continues to extend to the internet of things (IOT) and leads to brand new insights and analysis. In addition, cognitive computing has ushered in a new dimension for the retail industry that allows enterprises to learn a huge number of new data sources, improve their customer experiences and increase their operating efficiency. WinSafe can provide retailers with everything they need for business transformation based on their demands: Roadmap making, solution, infrastructure, research science, counselling as well as interactive user experience design. We help CP companies deepen their connections with their customers, offer differentiated classification and help them run excellent business to boost their earnings growth.
Deliver personalized experiences, meet discerning customers' demands
With the help of WinSafe solution for CP industry, you can predict customer demands, offer tailored product recommendation in real time as required, and use accurate real-time insights to meet you market expectation. By sparing no efforts in accomplishing your digital transformation, you can follow through an ambitious development strategy, improve your sales and win new customers.
Sustainable Product Innovation
• Project & product combination management
• Product lifecycle management
Sourcing & Purchasing
• Strategic sourcing and supplier management
• Operating purchasing
• Commodity management
Agile Manufacturing
• Production management
• Product safety and management network
• Excellent operation
Real-Time Supply Chain
• Demand-driven business plan
• Response and supply management
• Logistics and order fulfilling
Sales & Marketing
• Marketing management
• Sales management
• Trade management
• Service Management
• Business management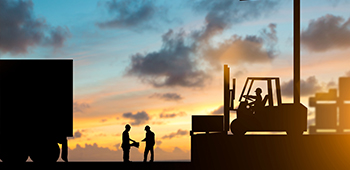 Function Module
Shopping Experience & Customer Experience
Sole Customer View
First of all, build an advanced customer master data center to obtain the sole, consistent view of every customer's personal information, interests and other characteristics. The key objective of this step is to establish a process that manages customer characteristics, dig out the most important information and make sure that every system and process that need theses data can get them in real time. The next step is advanced customer transaction repository. The objective of the step is to gather available data of all sales channels and combine these data with other customer activity information. The information may include visits to stores and contact with store sales staff and call center, as well as online shopping and marketing information, thereby getting a whole picture of every customer's shopping habits and interaction. For this reason, WinSafe big data and analysis solution offers unbelievably powerful tools for you to manage and screen a large number of customer transaction data at record-breaking speed, spread the information to the entire organization, help you more accurately predict customer behaviors and improve your insights.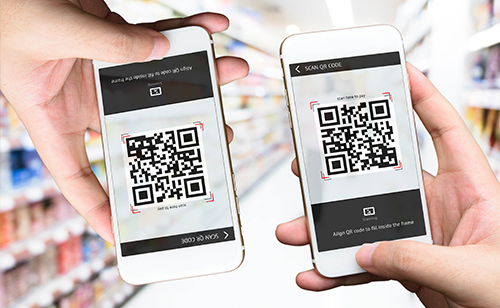 Marketing & Interaction
In order to achieve such a goal, you will be needing a marketing operations system, which may serve as the central hub that allows you to access customer data received by all points of contact and turn them into insights through analysis solution. After gaining these insights, you can define highly efficient marketing campaigns, optimize the execution of your activities by simplifying your internal processes, thereby working on your advertising and marketing in a timely manner and keeping pace with your customers' demands in real time.
After that, you'll need software-based full-channel marketing planning, which allows your to provide individual customers with personalized promotions and special offers and optimize the way you communicate with customers at different points of contact. For example, promotions may be converted into e-mails and sent out, promotions may be pushed directly to call center staff for marketing call-out. The increase in mobile shopping indicates that retailers should pay special attention to their contacts with customers so as to boost their online sales, increase their customer flows at the stores and provide their shoppers with personalized promotions and special offers.
Commerce
Commerce refers to obtaining universal visibility of inventory and customers across almost all points of contact. WinSafe's way of offering full-channel commerce is to balance and coordinate your shopping, insights, inventory management and order fulfillment so as to provide extraordinary personalized shopping experiences.
First and foremost, we have employed a software-based single e-commerce and mobile functional digital engine. What's so unique about our solution is that it offers excellent support for B2C and B2B models. WinSafe software can also use the integrated unified design on all sorts of mobile device to provide technical support for retailers around the world who have multi-brand, multi-national or regional demands with absolute confidence. The next key factor is: world-class customer order management and fulfillment provided by distributed order management system. Order management can use the most favorable inventory purchasing and the most flexible approach of fulfillment to carefully plan every order. The feature is designed to support sustainable visibility of orders around the world, whichever channel they are from and however they change.
Function Module
Category Management & Supply Network
Category Management & Categorization
First and foremost, you need accurately predict your customers' demands an offer inviting product, price and sales promotion, which call for accurate product information as well as the latest on customers' mood and behaviors so as to define the best pricing and promotion strategy across your channels.
WinSafe's strategy and implementation service is the key to our product services. It serves to ensure that WinSafe solution as well as solutions offered by third-party providers such as Oracle, SAP and JDA Software are successfully implemented. WinSafe allows you to finish your job at various links, from channels to product features, step by step by integrating supplier' web portals, cross-functional working processes as well as core category management and customer-oriented system.
WinSafe also provides advanced customer analysis and finds factors besides point-of-sale (POS) data. These factors can stimulate purchasing behaviors and predict future behaviors on SKU, category, cluster and location-level so as to allow you to finish customized product classification. WinSafe's goal is to help you create and manage top-down and bottom-up financial and product classification plans across all channels, levels, locations and time periods. WinSafe is designed to make effective pricing strategy, manage the pricing lifecycle of all channels and coordinate sales promotions and personalized marketing promotions. It can define the best product price and price reduction according to the goals that users set and closely monitor your main competitors' prices so that business users can plan and control the frequency and category of the changes they make to their prices and sales promotions.
Supply Network and Order Fulfilling
Real-time universal inventory visibility is essential to optimizing planning and execution processes so as to create a supply chain that's capable of providing reliable delivery that's in syn with your ever-changing demands, and improve your inventory productivity and profitability to the maximum.
Much like category management, the process through which every retail acquires its new supply chain is unique, which is determined by their starting points, goals and resources. In order to optimize your inventory planning, you need to detect other purchase-stimulating factors besides POS data and predict future behaviors on SKU location-level. WinSafe can provide you with advanced customer analysis. WinSafe supply chain optimization application uses multiple variables, user-defined weight, scene modelling and optimization analysis to provide brand new insights on distribution network, purchasing strategy, transport route, inventory level as well as activities from the source to customer flow. These insights can help you improve your performance so that you can keep up with the demand pattern that's constantly changing.
WinSafe offers exception-based, graphical multi-level comparison based on your plans, prediction and history so as to provide your with near real-time inventory visibility for your decision making. WinSafe can help your get a whole picture of the incoming supply and outgoing order fulfillment in your supply network by offering and exploiting its "whenever and wherever possible" connectivity with its trade partners and enterprise applications.

Function Module
Operation & Innovation
Back-End Transformation
First of all, you should reconsider how to implement various support functions through currently available advanced options and by using low-cost, highly productive tools and resources. Retailers are usually faced with tremendous pressure for they need to improve their operating efficiency on store and enterprise-level, cut down their costs and increase their production efficiency. Back-end process may be the domain that holds the greatest potential for them to lower their costs. Our vision of back-end transformation is to take advantage of the development in cloud computing, social and mobile technology to simplify and change back-end operating functions, help retailers manage their relations with customers, staff and suppliers in a more efficient way, and improve their visibility of the entire organization's performance. Use our powerful purchasing power to help increase the value of retailers' expenses, which is much helpful for retailers who are seeking to reduce their non-merchandise procurement cost, mitigate their risks, improve their compliance and directly affect their financial performance.
Performance Insight & Planning
At last, you must establish a leading planning, analysis and reporting mechanism that will make you stand out when it comes to customer service, and find new ways to extract value from investments and operations.
With the help of performance data and hypothesis, planning analysis software may help you execute what-if analysis and start modeling the influence on business decisions. On this basis, you can develop enterprise-level financial plans to set and manage operating objective and planning tailored to every functional area. The approach can make sure that the benchmark and incentives set for every purchaser, category management planner, supply chain expert, salesman or promotion planner, store employee, store manager and HR officer are directly associated with your company's overall objective. All members of your organization can unite as one to help your company grow and boost your profit together.
Sales performance management solution helps to make sure that your employees' sales performance is in keeping with your company's strategy. With the help of automation technology and new plan, you can improve your accuracy, lower your cost and achieve the expected action and sales performance with relevant incentive measures.
Stores & Security
After that, you must make sure that your support your operating process with best-quality, lowest-cost infrastructure, take advantage of cloud computing, mobile and other interactive functions that suit your stores, and ensure your organization and customers' security and privacy.
By using advanced technology platform, we can efficiently integrate and optimize the use of your system, improve your retail applications, such as applications designed for category management, supply chain, store, e-commerce, finance, HR and analysis. We can also use global cloud computing infrastructure to pick up the the pace of deploying your new workload system and application, and achieve efficiency and economy through every possible model. We can also help you implement a correct wireless infrastructure so as to achieve online interaction and communication in your stores. Mobile technology allows you to start a relevant, continuing conversation with your customers.
We offer industry-leading IT security and system management solutions that protect your stores and companies and help improve the security, privacy and compliance of your data.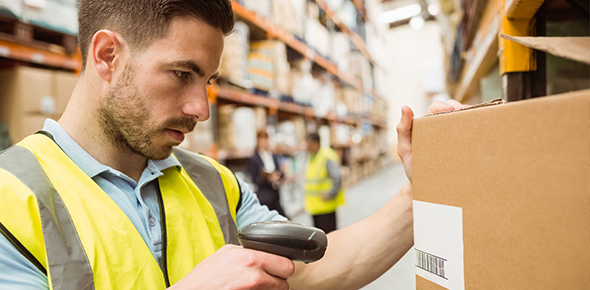 You will get
The future belongs to companies who can meet the requirements of new market and develop their business model. Excellent CP companies would focus on establishing in-depth relation with their customers and strive to surpass their expectations. These companies will collaborate with their channel partners to flawlessly implement their business strategy. Make sure that your products are popular with consumers and become their first choice when they shop with the help of WinSafe solution for CP industry. You can continue to meet customers' ever-changing demands, provide them with better services and win their trust.
Create value in the customer-oriented digital era
Have efficient interaction with your customers and seize all kinds of new opportunities by finding and delivering required value anytime anywhere. Learn how your CP enterprise can actively respond to the challenges today and change from selling products to selling experiences by implementing digital transformation and catching up with the latest technology trend.
Fortify your relations with suppliers and customers with the help of Industry 4.0
You can create more value for customers and enterprises by delivering a brand new platform. Learn what opportunities the next round of Industry 4.0 has to offer, allow enterprises to refactor their product development process, thereby redefining their manufacturing process and embedding digital technology to their products.
• Identify the key influencing and driving factors behind the purchasing behaviors of every consumer group segment
• Maintain close contact with consumers through developing and providing highly targeted products and services to all levels
• Gain a profound knowledge of your customers using existing and new technologies and influence their shopping behaviors (e.g. social network, e-commerce, cell phone, stores, etc.)
• Quickly learn about your local market, acquire distribution as well as other key capacities along with your partners
• Differentiate yourself and create value through innovation of business model
• Implement a multi-channel retail strategy, reduce your dependence on modern retail outlets wherever possible