Client Background
Bright Dairy first started its business in 1911 and has been in the business for more than 100 years. It has gradually established stock raising, dairy product developing, manufacturing and selling as its primary businesses. It is a leader of China's premium dairy products. It owns world-class dairy product research institute, processing unit as well as advanced processing technology. Its main products include fresh milk, fresh yogurt, lactobacillus-containing drinks, RT milk, RT yogurt, milk powder, baby formula, cheese, butter and so forth.
Demand Analysis
Counterfeits and cross-region sales are becoming increasingly severe, and effective measures must be taken to prevent such phenomenon;
Cross-region sale and hoarding are found, and effective measures must be taken to manage dealer system.
Demand Interpretation
Enhance its interaction with consumers, effectively control where its products are going and the authenticity of its products by adding anti-counterfeiting and anti-channel conflict as well as points tag to the products.
Stick to customer-orientation when it comes to whole-chain food quality and safety tracing, control every link from the source to the consumers, turn product control into product management, and establish "Safe, Reassuring and Healthy" product assurance by building a comprehensive product quality safety system.
The company may run effective market survey and get hold of the information about consumers' product usage in real time based on the data of consumer query and counselling.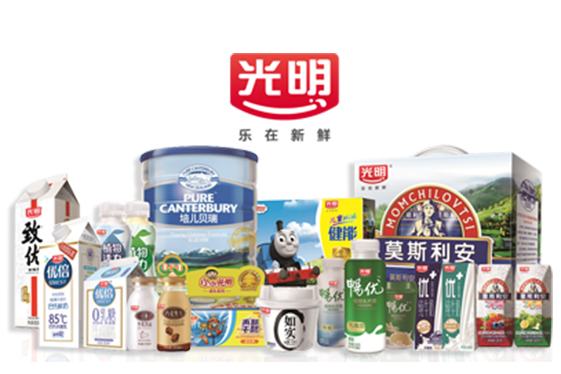 Solution Description
Production line tagging: Reasonable changes have been made based on customer demands and the system's native defects without interfering with existing production; help to achieve OEE counting.
Product anti-counterfeit: Achieve product anti-counterfeiting, monitor key information such as raw material, production, warehousing, logistics and so forth and wipe out counterfeits through item code as well as RFID tag.
Channel distribution management: Shared information platform for enterprise and external resources, such as dealers, retailers, third-party logistics and consumers. Also capable of exchanging data with ERP.
Supply chain cooperative system: Seamless connection of various links, achieve whole-process monitoring of materials, total control of clients and reasonable allocation of funds.
Product tracing and tracking: Built on the basis of various IOT technologies such as One-Item-One-Code, big data, etc. Modules involved include product management, channel control, logistics regulation and alarm handling.
Main Benefits
Bright Dairy began collaborating with WinSafe in 2011 when it launched its product tracking and tracing project to achieve basic packaging→carton→tray tagging as well as logistics flow management for its products. Bright Dairy's products are divided into domestic milk powder and imported milk powder. And product points management also applies to imported milk powder.
In 2011, Bright Dairy started using trapping label on its imported milk powder and achieved can-to-carton product management, as well as point-rewarding interaction with its end-market consumers.
In 2012, Bright Dairy launched its imported milk powder tracing and tracking project and achieve can-to-carton management through online tagging of basic packaging and cartons.
In 2013, Bright Dairy launched its smart phone terminal management platform and achieved data collection for its products while they are being distributed on dealer level.