Existing Market & Environment
Beverage, baby & maternal products, beauty products, food, daily chemical products, grain and oils ..
The world is rapidly changing, the global economy that is becoming increasingly flattening drives enterprises to a brand new development platform. The market is constantly changing, new channels are coming one after another, business models are faced with the pressure of innovation and consumers are becoming increasingly aggressive. On the one hand, the amount of consumption is increasing every year, on the other hand, the fierce competition among different brands require companies to keep in touch with their customers and manage their their supply chains and channel partners at the same time. There's no room for mistake.
Though launching a number of sales campaigns designed for fast moving consumer goods and consumers and strengthening the cooperation with various retailers are still FMCG companies' primary marketing and operating pattern, under the global macroeconomic situation today, these traditional ways are not enough to sustain enterprises' sustainable growth in the long run any more. They must acquire new ways of thinking, take decisive actions, have them perfectly executed in order to effectively meet the challenges in such new situation, and prepare themselves for profitable growth in the future. The following new frontiers are the key areas that enterprise must pay attention to: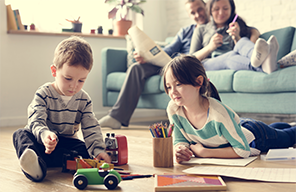 • Fully understand new markets, find new ways to establish a connection with customers.
• Use appropriate service and product to learn about and retain low-income customers.
• Get hold of diversified distribution channels, establish cooperation with retailers and direction relation with customers.
• Learn where in the value chain they should wedge in in order to create greater value and produce continual differentiation advantage.
What can WinSafe do
In the intensely competitive market, enterprises hope to accurately grasp customers demands, provide quality products and services to gain a competitive edge using a cost -effective approach. Therefore, they are in dire need of a flexible, expandable, powerful IT architecture to integrate all of their applications together and finish innovative transformation. With years of experiences in the world's FMCG industry, WinSafe will bring sustainable business insights and help you achieve: Product innovation, putting customer first;building brand value , have a thorough understanding of the market, establishing connection with customers, improving your operations management ability, lowering your cost and improving your efficiency.
Speed up your operating process, surpass your customers' expectations
Achieve interconnection of procedures from manufacturing to shelf management. With WinSafe solution, you can get real-time updates on your inventory in the entire company, optimize the supply-demand balance at various links in your supply chain, and launch coordinated customer interaction in all channels and areas based on a single universal platform.
Purchasing & Manufacturing
• Purchasing data & insights
• Sourcing & contract management (ERP)
• Purchase
• Brand building
• Excellent operation
Supply Chain
• Supply chain data and insights
• Demand planning
• Supply planning
• Full-channel inventory and order responding
• Logistics & order fulfilling
Full-Channel Customer Experience
• Customer data & insights
• Customer interaction & personalization
• Wholesale, retail store and digital commerce
• Full-channel order management
• Full-channel customer
Brand Management & Product Selling
• Marketing & brand data and insights
• Product designing and developing
• Channel planning, product planning and product combination planning
• Full-channel marketing
• Full-channel pricing & sales promotion
Marketing & Sales Promotion
• Marketing & promotion data and insights
• Product planning and product combination planning
• Full-channel marketing
• Full-channel pricing & sales promotion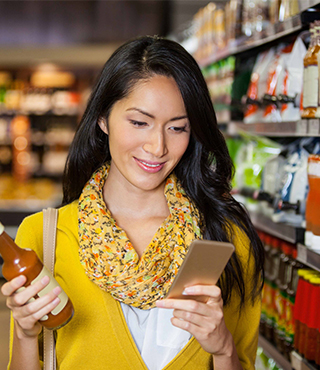 Function Module
Smarter Supply Networks and Manufacturing
The next generation supply chain will help companies fulfill their commitment of "Offering appropriate product at the right time and place" using advanced visualization and management technology. "Smart" supply chain of the future allows companies to make effective plans, sense accidents and respond to them in real time.
Supply Chain Sustainability Management can reduce your waste, stock of goods in process and natural resources (e.g. carbon, energy and water), and adjust your manufacturing execution system using optimization technology based on your change in demands.
Full-Value Traceability traces and tracks upstream and downstream ingredients and products at the same time in order to improve the visibility of your supply chain and the management efficiency of your recall so as to improve your safety compliance and raise your brand reputation.
Smarter Factory help your company build facilities with deep intelligence, interconnection and perception measurement, and use sensors and transmission device to improve your process; link data from various sources together to optimize your operation; and use manufacturing execution system to improve your efficiency and efficacy.
Smarter Retailer Collaboration
Optimized Retail Collaboration solution can help your company strengthen your collaboration with retailers so as to improve your operating processes such as sales promotion, catalogue management and price decision and so forth.
Optimized Distributor Management System can help your company improve your visibility of secondary sales channels so as to evaluate your brand performance, test the demands for your products and replenish products based on demands.
Advanced Direct to Store allows your company to raise your "Direct Store Delivery" (DSD) efficiency and efficacy to a whole other level by employing advanced optimization and forecasting analysis.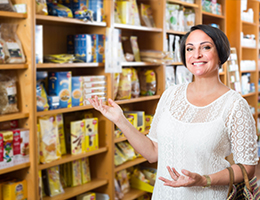 Function Module
1:1 Consumer
Consumer Driver Analysis is used to integrate independent data to a universal analysis platform, such as joint consumption, sales network, freight transport, consumers' internet complex and marketing campaigns.
Consumer Lifecycle Visibility uses brand new data source to help brand managers learn about their customers' response and purchasing behaviors at unprecedented speed.
Help develop new products and bring in standardized product code and measuring methods to strengthen the collaboration between your company and main relevant interest groups and simplify the overall NPDI process.
Multi-Channel Transformation allows FMCG companies to directly interact with their customers through direct channels such as web or retail stores.
Enterprise Visibility
WinSafe core ERP can simplify your operating process, lower your operating cost, allow your company to increase the value of your existing system and application, thereby improve your return on investment.
Complex Information Management makes sure that the information available on all transaction processing and analysis system are consistent.
Talent Management for Consumer Products helps companies quickly deploy their globally integrated labor force and talent management software and process to build an more adaptable, higher--performing work force and raise your shareholder value.
Demand Signal Repository offers enterprise-level repository that you may use to keep your integrated demand data that have already been sorted out. Companies can gain insights by analyzing these data so as to carry out more efficient marketing, sales, promotion and supply chain activities.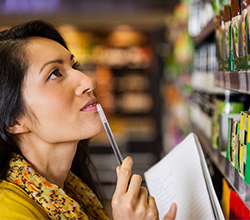 You will get
Today, FMCG companies must lay emphasis on value than ever before.WinSafe has specifically designed a framework to unleash the value of ERP, CRM and IOT, create value through multiple event and operating process so as to boost their business, increase their profits and obtain the real difference between the incomparable ERP backbone investment and others. With WinSafe retail management and full-channel software, you can use real-time customer insights and point-of-sale (POS) insights to establish connection with customers in any channel, get the visibility that you need and optimize every link from promotion to supply chain.
Improve your operation capacity with delicacy management
Delicacy management is a kind of modern enterprise management philosophy that's built on conventional management and capable of guiding it to in-depth basic thinking and management model, reduce the resources you use in management and cut down your management cost to the maximum. Delicacy may be described using four words: Precision, accuracy, fineness and strictness.
Broader and deeper customer experience
Covering a wide range of products, the various domains of the FMCG business have very different operating modes. However, be it product R&D, supply chain or information management, WinSafe has accumulated incomparable experiences in every business domain of the industry and has already been investing relevant support technologies at strategic level.
• Establish and strengthen your lifetime partnership with your customers
• Fortify your collaboration with your customers and channel partners
• Change and optimize your manufacturing and distribution strategy throughout the whole process from raw materials to finished products
• Integrate operating and financial process together, thereby developing plans that can maximally improve your operating efficacy
• Use information, analysis and forecasting ability to enhance your insights
• Strengthen, expand and optimize your data management intelligence