Existing Market & Environment
Chain supermarket, convenience store, logistics & transportation ......
Digital business has changed our business model and the way we do business. It has made the physical world and the digital world become increasingly close to each other, with the boundary in-between getting increasingly blurred. It has changed the way enterprises and customers, suppliers, as well as partners communicate, do business and interact with one another. The change in customers' purchasing behaviors and the development of new technology has posed tremendous challenges to the retail and consumer product sector as the ever-changing market situation, challenges coming from various channels, pressure brought by innovative business model, steadily-growing consumption and intensely-competitive market environment all call for retail and consumer product enterprises to seize every possible opportunity, and face their customer influence, leading integration and innovation of digit and entities with open arms.
Enterprises in circulation industry need to draw on the experience of leading digital remodeling approach and shift up their transformation in terms of their idea of transformation, model selection, experience improvement, channel integration as well as operation improvement; in the meanwhile, enterprises need to establish a digital platform that would fit nicely to their business transformation, energize the transformation and upgrading of their business transformation, operating capacity, efficiency improvement as well as integration and utilization of new technologies. In the era where "Innovation is a matter of life and death", leaders of the circulation industry are becoming more dependent on their collaboration with suppliers in order to improve their efficiency and make innovations. Modules that the circulation industry uses while pursuing their goals include: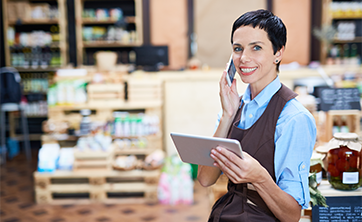 • Establish a transparent, intelligent and prescient modern supply chain;
• Predict and automatically reduce suspension and risks;
• Make good use of your stock, develop your increment, lower your cost and increase your efficiency;
• Rebuild your business model and operating model by centering on your users.
What can WinSafe do
Having drawn on its nearly a decade of consulting and implementation experiences in e-commerce, full-channel transformation and digital remodeling, WinSafe believes that one must focus on the following five competencies while building digital platforms for traditional enterprises in the circulation industry: Remodeling experience, intelligent operation, openness and interconnection, insight and cognition, agile innovation. WinSafe can also improve supply chain's existing system and function, thereby improving the visibility, transparency and discernment of supply chain data and process, and combining technical leadership with supply chain expertise and counselling; expanding the visibility of the entire value chain with WinSafe solution of the ecosystem.
Maintain leadership, simplify and improve collaboration with customers and suppliers in wholesale and distribution industry's value chain
With the help of WinSafe solution, you can run all processes including planning, sourcing, inventory, sales, cost recovery and analysis and so on on a unified IT platform. By integrating workflow and technology with your customers, suppliers, employees, operating process and the internet of things, you can find the hidden return on investment and offer fulfilling customer experiences. Join leading distributors, remodel your business along with them, join force with your partners to achieve economies of scale, and have digital interactions with your customers. You can also remodel your business and start your business reform with a positive attitude so as to face any new digital competitors with ease.
From sales opportunity to making collections
• Quick, flexible marketing
• Real-time customer experience
• Full-channel commerce
• Coordinated sales force automation
• From quote to collection
• Full-channel customer service
• Service process and operation
From procurement to making collections
• Coordinated sourcing and contract management
• Operating purchase
• Supplier management
• Inventory & basic warehouse management
• External workforce management
• Invoice and accounts payable management
• Purchase analysis
Supply chain planning and execution
• Demand management
• Sales, inventory and operating planning
• Transportation management
• Warehouse management
• Response and supply planning
Profitability optimization
• Real-time customer insight
• Purchase insight
• Logistics network
• Cost recovery & rebate

Function Modules
Remodel your customer full-contact experience, arm your frontline and fight with better troops
Facing C-end consumers
Remodel customer experience; do businesses in all channels by collaborating with external channels and in your own online and offline mobile channels, help building a time-transcending three-dimensional system that allows seamless connection with consumers.
• Do business by working with e-retailers on external platforms and O2O platforms, including brands, merchandise display, WOM marketing, online/offline traffic-guiding and conversion, sales management, delivery management and after-sales management and so on.
• Do business by working with external social platforms, including marketing, content management, fans management, fans guiding and conversion, and so forth.
• Do businesses by developing your own online, mobile and offline all-contact application, and provide your target customers with deeper product, interaction, value-added service and so forth.
Facing frontline employees and partners
Arming you troops for the fight: Provide your frontline employees, operations managers and partners with digital tools and measures to improve their fighting and back-end support capacity.
• Develop your own digital application for frontline employees, such as sales aid, management aid, customer service aid and so on, and energize your frontline employees' sales, management and service capacity using digital operating platform's powerful operational capacity, thereby improving your frontline employees' professional ability.
• Provide your partners with digital tools such as digital application, cooperative operating portal, improve your partners cooperative engagement capacity and improve your digital operational capacity on a whole.
• Building a strong backup force: By focusing on customer experience, business scenario, service scenario and management scenario, plan, design and build a platform that fully supports companies' digital operation and carries modules such as commodity, transaction, marketing, members, social contact, stores, partners (merchants/dealers), channels and so on, integrate the capacity and data of internal background system and connect with external platform system.
API open platform
• It's the linker through which traditional enterprises access the internet and the key link through which the value of digital platform hub is exported. API open platform offers API fully-hosted service and its abundant API management function can help companies manage a large number of API to lower their management cost and security risks, speed up their operational capacity output and help them quickly build their own ecosphere.
• Unleash your productivity: After finishing API input, run API document maintenance, SDK maintenance, API version management through gateway to reduce the cost of your routine maintenance.
• Massive & High-Performance: Distributed deployment, capable of hosting massive assess; lower latency that provides back-end services with efficient gateway function.
• Safe and stable: Strict rights management, precise traffic control, full-scale monitoring and alarm.
Function Modules
Platform-based, efficient operation, quick response, continuous delivery
• Rights management: Achieve cross-domain identification through unified management of users, roles and organizations in various system modules.
• Service monitoring: Provide monitoring and analysis platform of services and access, to achieve distributed system link tracing.
• Distributed scheduling system: Allow users to allocate any periodically scheduled standalone or distributed task, manage the task's operation cycle and offer task history query.
• Distributed cache: Support high-performance data reading, capable of cache nodes dynamic expansion, finding and switching malfunctioning nodes on its own, able to balance data partition on its own.
• Centralized log analysis: Help DevOps quickly finish log collection, consumption, delivering, query analysis, etc.
• Push Notification Center: Unified information channel management and push notification management that make it easier for operating personnel to achieve centralized management of the process and outcome of push notification in various channels.
• Data acquisition & integration:Integrate complicated, large masses of internal data with rich and varied external data, use diverse processing tools to convert structured and unstructured data.
• Data storage: Establish data mart, data warehouse for multi-source, multivariate data storage, support forward-looking decisions, lower your cost, simplify your processes to improve the agility of business users.
• Computation & Analysis: Run higher-order modelling analysis of all kinds of data, help enterprises manage and analyze various kinds of data in an economical way.
• Data consumption: Run insight analysis based on the data and analytical ability of big-data platform, including user portrait, customer segmentation, precision marketing, behavior analysis, event marketing, forecasting analysis, opinion monitoring, log analysis, etc.
• Rapid development platform of mobile application: Use the advanced architecture and hierarchical model in the industry to improve the efficiency of mobile development and cooperation efficiency.
• Rapid development platform of micro-services: Build micro-services architecture on the basis of open-source technology, provide the implementation plan for service registration, publication and discovery, and offer service monitoring capacities such as safe access and authorization, information invoking, logging and so forth. Lower the coupling between systems via micro-services deployment, reduce the interdependence between different teams, improve your efficiency and speed up your iterative development.
• Continuous delivery platform: Build a digital DevOps platform system for your company, achieve continuous planning/development/testing/deployment release/monitoring/operation & maintenance, help boost your business, and establish closed-loop control.
• Basic technical platform: Provide secure, efficient, monitorable, expandable basic technical support, including: unified authentication, rule engine, high-performance configuration, full-scale monitoring, basic technical components such as push notification, message queue, content management, reporting tools, etc.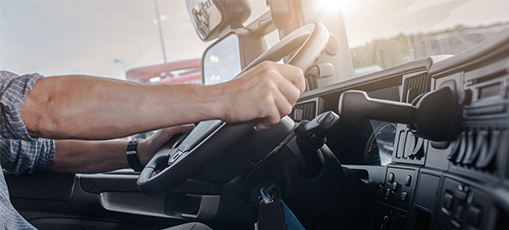 You will get
•Digital platform of enterprises in the circulation industry is the platform of core capacity that determines whether their traditional digital remodeling strategy can be effectively implemented. Our full-channel digital solution built on WinSafe digital platform will help your company get the core competence that you need for the digital era. By focusing on building five core competencies, namely "full-contact application, digital operating platform, open platform, big data platform and delivery platform", it's capable of building the two core functions for you, namely digital business operation and technical support, energizing your user experience remodeling, business model, working style and operating system, and helping enterprises in the circulation industry establish new core competence in the digital era.
•Simply and improve your cooperation with customers and suppliers: Join leading distributors, remodel your business along with them, join force with your partners to achieve economies of scale, and have digital interactions with your customers. You can also remodel your business and start your business reform with a positive attitude so as to face any new digital competitors with ease.
•With the help of WinSafe solution that's designed to serve the wholesale distribution business, you can improve every link from demand planning, customer relation management (CRM) to inventory and supply chain management. Besides, you can also run flexible and closely integrated operating processes and achieve operational excellence.
•Remodeling experience: Provide your customers, employees and other parties involved with new differentiated experience, improve your interaction, service and management efficiency using our full-contact application and digital operating platform.
New business model: Build an efficient, seamless new full-channel covering system based on digital operating platform and open platform; innovate companies' profit model through technology and service output on the basis of digital delivery platform and open platform.
•Digital talent: Use digital operating platform and digital application to armor your frontline employees, use digital tools to remodel your employees' idea and mechanism of digital operation, and build yourself a fine troop.
•Ecological link: Use digital operating platform and open platform to connect external e-tailers, social contact, marketing and partner platforms, and build an ecosphere of brand marketing, merchandise selling, member interaction and service.
•Agile operation: Use digital operating platform to build your unified capacity of intelligence operation, and help achieve new business model, market activation, digital talent and ecological link.
•Practicable insight: Use big-data platform to achieve customer insight, merchandise insight and operation insight, and support digital marketing, agile innovation and efficient operation.
Self-Energization: Use digital platform's delivery capacity to support the iterative construction of full-contact application, operating platform, open platform and big-data platform with higher efficiency and agility.